Your College Courses
The UK Forestry degree is the state's only program accredited by the Society of American Foresters. Forestry students are trained to grow, manage, and protect healthy forest ecosystems. While learning about land management principles and practices, our students gain hands-on field experience using the latest technology.
During spring of the junior year, forestry majors participate in the Spring Field Semester, which is a semester-long immersion into the practice and application of forestry. Learn more about the Spring Field Semester and view field semester week-by-week summaries from the students. 
Wildlife Biology and Management Minor
Students interested in wildlife may also pursue the UK Wildlife Biology and Management Minor. This minor provides students with a broad foundation in wildlife ecology and the practice of wildlife management and conservation. The core courses provide a fundamental understanding of basic concepts, principles, and practices of wildlife studies required for multiple career paths (e.g., wildlife management, research, teaching, outreach, and land stewardship). 
Potential Career Pathways
Source: U.S. Department of Labor, Bureau of Labor Statistics 
For more career information, click here. 
Student Groups Associated with this Program
Our college supports dozens of organizations to help students apply their learning outside the classroom and gain valuable work and leadership experience. To learn more about the organizations listed below, click here.
UK Forestry Club 
advancing the science, technology, education and practice of forestry among the student body and communities in which we interact
UK Fire Cats 
a student wildland firefighter organization

Environmental Science Club 
join like-minded students that share a common interest in all things environmental; hiking, potlucks, service

UK Greenthumb
engaged in environmental activism on campus and beyond

Student Sustainability Council
supervise the distribution of resources to responsibly advance the theory, practice and reality of sustainability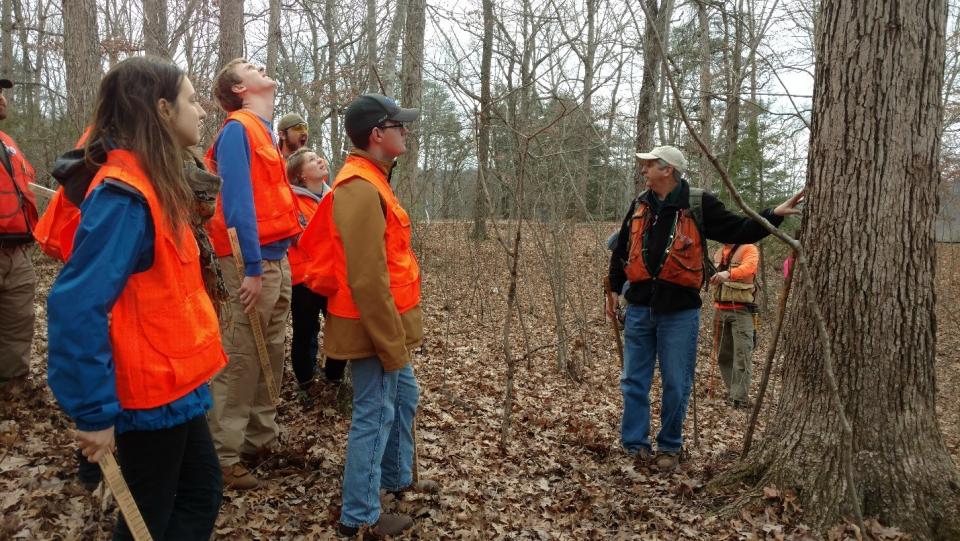 My classes have already been so useful that I was able to get a summer job in my career field. I'm in CERES, the women's fraternity of agriculture, and I get a lot of encouragement to do well in my classes from my fellow members. In the College of Agriculture, you get to know a lot of people and make friends you will have for a lifetime.

—Sarah Fraley
The variety of classes kept me interested, never bored, and in my internships I learned a lot while getting paid. I met professional foresters and technicians through the Society of American Foresters. I'm very happy with my job as a forester. If you want to help manage and protect natural resources, get into forestry.

—Kristy Whitaker
UK has a great agriculture program with excellent professors. The forestry courses gave me a complete understanding of trees, so now I'm able to gain the confidence of customers. Through my extracurricular activity in Minorities in Agriculture, Natural Resources, and Related Sciences, I was able to network and get to know the people in my field.

—Dwight Cooke