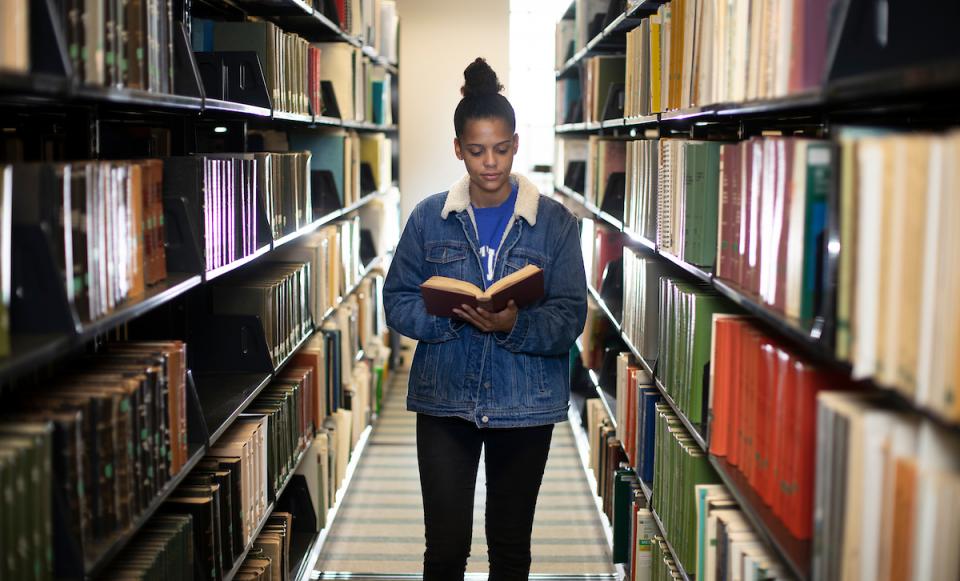 Library Diversity Scholar Internship
 University of Kentucky Libraries is now accepting applications for 2020-2021 Undergraduate Diversity Scholar Internships. This internship provides students with the opportunity to promote diversity, multicultural awareness and inclusivity while gaining valuable research and communication skills within an academic library setting.
Each year, Diversity Scholars play a fundamental role in working with UK Libraries personnel to further the library system's dedication to diversity and inclusivity, spearheading initiatives that diversify the perspectives and information represented in the libraries' collections and services.
Through this paid internship, students will:
Develop outreach initiatives and research projects that enhance diversity goals, presenting them to UK Libraries faculty and staff.
Interact with library units to learn how they function and assist with projects, particularly through a lens of increasing diversity in research libraries.
Collaborate with library committees, task forces and/or working groups to create diversity-related activities and events.
Curate displays that highlight library collections representing diverse perspectives.
Rising sophomores, juniors and seniors may apply for this internship. Internships span the academic year and begin in the late summer/early fall.
Applications for the 2020-2021 UK Libraries Diversity Scholar Internship are being accepted now through June 30, 2020. To learn more about the application process or to apply, visit https://bit.ly/Diversity-Scholar.
---