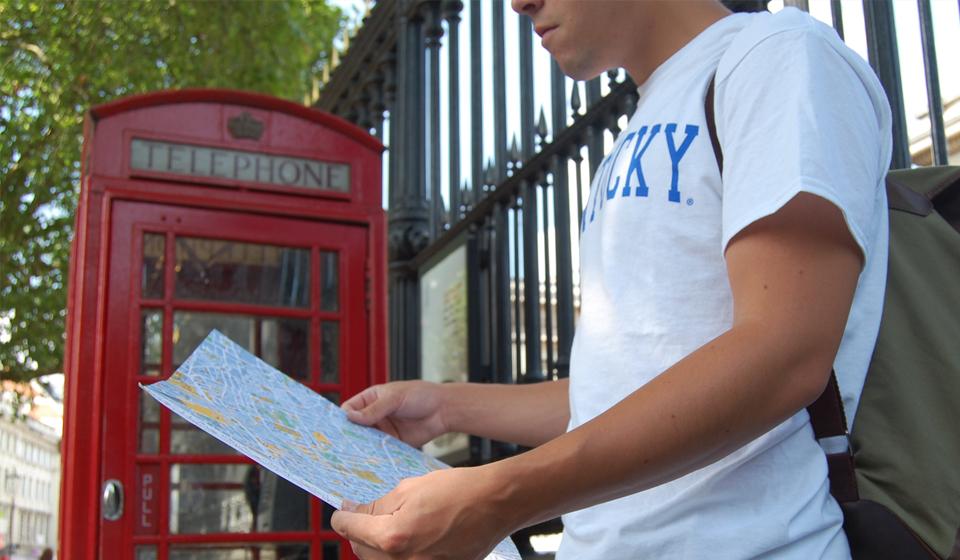 Being successful in today's diverse, interconnected workforce means having intercultural knowledge and a global understanding of your industry.  As a student at the University of Kentucky, you are encouraged to fulfill degree requirements while participating on an education abroad program.  There are a variety of opportunities including study abroad, intern abroad, research abroad, service abroad and teach abroad programs.  Depending on your goals, area of study and comfort-level, programs can range from two weeks to a full semester or longer. 
First Steps
Before selecting a program, all students are encouraged to complete UK Education Abroad's (EA) First Steps Session. Facilitated by former education abroad participants, this session describes the ins and outs of program selection - from living arrangements to financial aid, course credit and more.  
First Steps Sessions are held four days a week in room 207 of Bradley Hall: Mondays and Tuesdays at 4:00 and Wednesdays and Thursdays at 3:00. 
The EA First Step Session includes an interactive video and an accompanying workbook, both seen here. Students unable to attend the in-person sessions mentioned above may pick up a workbook in the Agricultural Science Center and watch the video at home.
Search by Major
The UK Education Abroad office works closely with advisors and faculty from every degree on campus. This helps students find programs that fit their major requirements and align with their career goals.
To browse for programs in your area, visit the UK Education Abroad website. 
Chat One-on-One
During the school year, Monday through Friday 8:00 to 5:00, you are welcome to drop-in the UK Education Abroad Resource Center in 315 Bradley Hall to chat with an education abroad peer ambassador.  The EA Resource Center is also a great place to browse program catalogs, research scholarships and much more.  
Students with specific questions may reach out to Susan Meredith, Education Abroad Advisor for the College of Agriculture, Food and Environment.