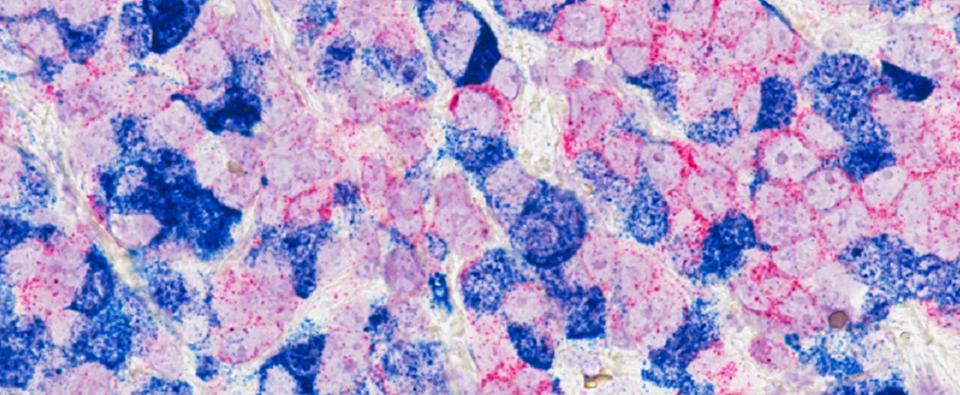 Markey Scholars Program
The Markey Science Training in Research, Oncology, Networking and professional Growth (STRONG) Scholars Program is funded by the American Cancer Society (ACS) to support Diversity in Cancer Research (DICR). The program will run 10-weeks from May 31 to August 5, 2022. Participants will receive a stipend of $5,000 ($500 per week), a personalized mentored research experience, strong networking opportunities and fundamental education in cancer biology and clinical care.

Diversity in science is a key to innovation and discovery.  Markey is dedicated to creating an equitable and inclusive research environment and to developing pipelines for individuals from groups that are underrepresented in science to find their voices and use their talents toward our common goal of eliminating cancer health disparities, eradicating mortality from cancer and improving the lives of cancer survivors.
The Markey STRONG Scholars program is a cornerstone of this mission.
The program seeks to introduce Scholars to cancer research, foster resilience needed for the rigors of a career in science, and increase knowledge of cancer through a proactive mentored research experience, didactic and interactive lectures, networking opportunities and career development opportunities. Participants will also have the opportunity to shadow physicians who care for cancer patients to expose them to the breadth of disciplines that are involved in cancer patient care.

Underrepresented individuals will be selected as Markey STRONG Scholars after a competitive application process that includes, a personal essay, scholastic achievement and a letter of reference.

Applications are due February 21, 2022. The program will continue to accept applications on a rolling basis until the positions are filled.

Additional questions regarding this opportunity can be addressed to Dr. Erin Oakley (program coordinator; erinjoakley@uky.edu), Dr. Brittany Rice (program co-director; b.rice@uky.edu) or Dr. Kathleen O'Connor (program director; kloconnor@uky.edu).

Click here to apply.
---