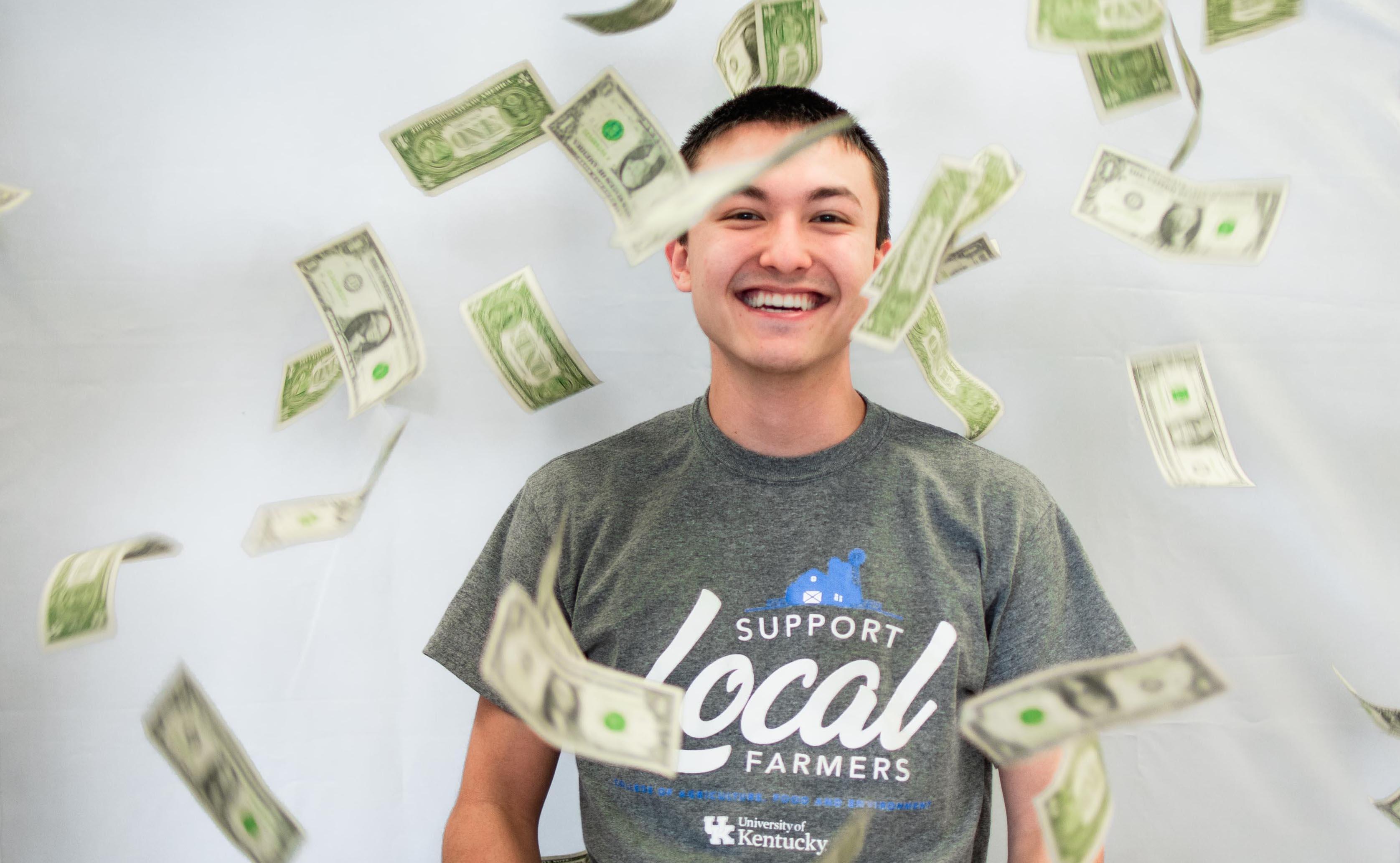 Although only one application is required for the College of Agriculture, Food and Environment (CAFE) scholarship, there are dozens of potential awards. Thanks to the generosity of donors and alumni, awards are based on criteria such as major, hometown, career goals, club involvement, and more.
Our college scholarships for first-year students are awarded on the basis of the student's high school grade point average, ACT or SAT scores, writing ability and leadership potential. The scholarship application gives a good overview of each applicant's development in those areas.
Our college scholarship application for Fall 2023 first semester freshmen closed on Tuesday, January 17, 2023. The scholarship application for Fall 2024 freshmen will open in October 2023.
NOTE: Applicants must submit their UK admissions application before applying for the CAFE scholarship. However, students may complete this application before they receive official admittance.
Questions?
For questions specific to our college scholarship, contact Deb Ramey in the Center for Student Success. For general questions about FAFSA, student loans, other University of Kentucky scholarships and more, contact your UK Financial Aid Counselor.
Find Your Counselor
Contact Deb Ramey