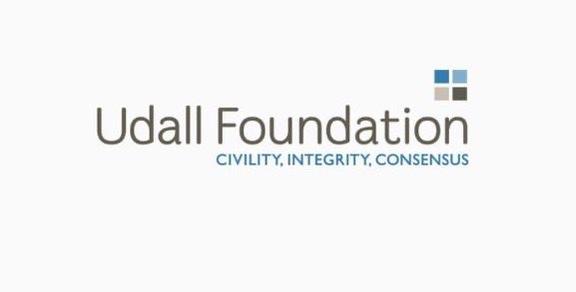 Udall Foundation Scholarship
The Udall Foundation awards scholarships to college sophomores and juniors for leadership, public service, and commitment to issues related to the environment and/or Native American nations. All students who are interested in conservation and the environment are invited to apply. 
The Udall Foundation anticipates awarding 55 scholarships of up to $7,000 each.
About the Scholarship - Scholarship Orientation
The Scholar Orientation is a five-day conference held each August in Tucson, Arizona, for all new Udall Scholars. Scholars work together on a case study, learn new ways to collaborate, and build community with each other, Udall Alumni, and professionals working on environmental and tribal issues.

Scholar Orientation will be August 2-7, 2022. All 2022 Scholars are required to attend.

Scholars may also attend one of two optional pre-orientation workshops: Introduction to Native Nation-Building, or Introduction to Community-based Research for Tribal and Environmental Health. All Scholars, whether your focus is the environment, tribal public policy, or health care, will gain new skills and perspectives.

Scholars will receive a travel scholarship for costs associated with travel to and from Tucson for the Scholar Orientation. Lodging and meals during Orientation will be provided by the Udall Foundation.
Plan to apply? Reach out to the UK Office for Nationally Competitive Awards by Feb. 18 for guidance. 
Apply - How to Apply
Step 1: Determine if the Udall Scholarship is right for you. Review About the Scholarship and Who Should Apply pages.
Step 2: Find your Facultyrep. Only your school's Udall faculty representative can give you access to the online application. Contact your faculty rep today; many schools have internal deadlines up to six months earlier than the Udall Foundation's submission deadline.
Step 3: Review the sample application. The Udall Scholarship is a highly competitive award; start now so that you can prepare the best application possible. Work closely with your faculty rep as you revise your application.
Step 4

: Request your letters of recommendation and transcripts. Visit the 

FAQs

 to learn more.

Step 5

: Revise, revise, revise. Visit 

Advice and Guidance

 for additional information.
For the Udall Foundation Undergraduate Scholarship application and more information click here
---